HIGH SCHOOL BOYS' SWIMMING & DIVING: STRONG SHOWING FOR LOCALS AT JOHNSON CITY RELAYS
(2023-01-24)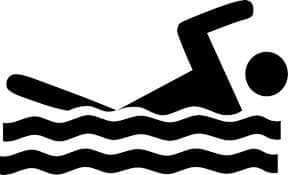 Southern Tier Sports Report
JOHNSON CITY — The Horseheads and Elmira swimming and diving teams were at the Johnson City Relay Invitational over the weekend.
The Horseheads boys took second at 348 points, just behind Maine-Endwell at 374. Elmira was seventh at 262 points.
In the diving competition for 11 dives Creed Hackett of Elmira won at 450. Elmira's Aiden Ranck had the top score in the six dive at 166.60.
In the 800 yard free relay Cullin Cole, Devin Sullivan, Alexander Villegas and Andrew Wood of Horseheads won in 7:53.15.
James Fedele, Sullivan, Villegas and Kaden TenEyck won the 200 backstroke relay in 1:51.69. Elmira's Charles Murphy, Wyatt Moss, Jan Mayoras and Charles Lovell took fifth in 2:14.21.
TenEyck, Kegan Monahan, Thai Tran and Kiran Gulati of Horseheads took second in the 200 medley relay in 1:50.66. Mayoras, Lovell, Hackett and Gavin Shoemaker took fifth for Elmira in 1:59.31.
Hackett, Cooper Taft, Lance Bahantka and Andrew Degnan of Elmira took third in the 400 free relay in 3:51.64.
In the 400 yard freestyle relay fin relay Cole, Villegas, Sullivan and TenEyck won in 3:12.89 and Hackett, Taft, Shoemaker and Degnan took third in 3:22.97.
Monahan, Thang Tran, Thai Tran and TenEyck took fourth in the 400 medley relay in 4:13.11.
Cole, Monahan, Alexander Davis and Thai Tran took second in the 200 butterfly relay in 1:48.15.
In the 200 free relay Cole, Wood, Villegas and Sullivan took second in 1:34.78, while Hackett, Taft, Bahantka and Degnan took fifth in 1:41.06 for Elmira.
TenEyck, Monahan, Villegas and Thai Tran took second in the 200 breaststroke relay in 2:11.21.
In the 400 yard medley relay IM Monahan, TenEyck, Cole and Villegas won for Horseheads in 4:07.17. Bahantka, Degnan, Lovell and Mayoras of Elmira took fifth in 4:47.87.