ON TAP TODAY: CORNING HAS THREE EVENTS ON TODAY'S SCHDULE
(2023-01-24)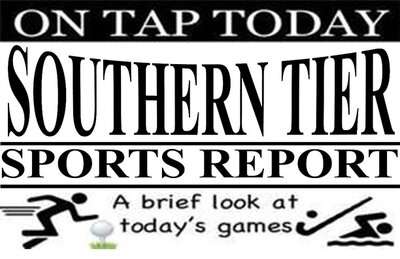 Southern Tier Sports Report
Corning is the lone school with teams in action today, as they have three events on the schedule.
BOYS' BASKETBALL
VESTAL AT CORNING, 7:15 P.M.
The Hawks are home for a STAC matchup. Corning is the only school in the area with basketball games before Friday this week.
SWIMMING & DIVING
CORNING AT ITHACA, 5:30 P.M.
The Hawks go on the road to face the Little Red.
BOWLING
JOHNSON CITY AT CORNING, 3:40 P.M.
After Mother Nature postponed last night's match it's moved to today.