HIGH SCHOOL BASKETBALL: CORNING CHRISTIAN ACADEMY BOYS, GIRLS NOTCH WINS, AFTER EXCITING GAMES THE DAY BEFORE
(2023-01-20)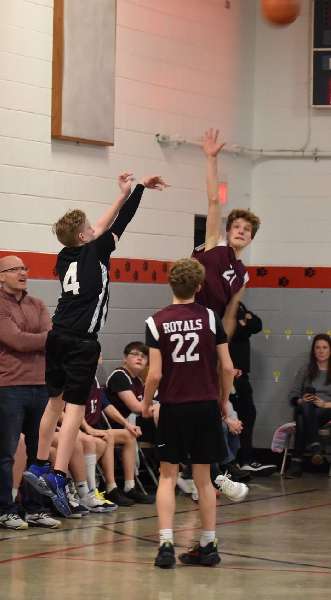 Southern Tier Sports Report
CORNING — The Corning Christian Academy basketball team recently put a pair of ESCAL League wins in the boos. The girls led by 12 points and 11 rebounds by Lily Hancock defeated the Port City Royals 40-24.
Bella MacLauchlan scored six, Nevaeh Snyder and Allegra McBrearty scored four. Tessa Underwood and Maren Benjamin each had a bucket.
The CCA boys turned things around tonight after an early season loss to Port City 31-17. The rematch was a much different story with CCA taking the win 43-36. Three players scored in double digits led by Keegan Rice with 14, Grant Thomas with 11 and Andrew Welch with 10.
Tyrus Peters continued his dominance in the paint with 22 rebounds and six points. Aiden Loucks closed out the scoring with a bucket.
The wins came one day after a pair of thrilling games for CCA that ended in close losses.
In rematches against Finger Lakes Christian, the girls, who lost the first meeting 40-21, held the lead until the last minute when the home crowd took over the volume switch and push their girls the rest of the way. Corning fell 25-23 in a very exciting defensive battle. Lily Hancock led with 13, including three from beyond the arc. Allegra McBrearty had six, Tessa Underwood and Neveah Snyder each had a basket.
On the boys side, they matched the excitement in the gym with a 38-36 heartbreaker after losing the first matchup 48-35. Haru Athara led with 20 points, Andrew Welch had 10, Aiden Loucks had a basket and Tyrus Peters continued his bid for League Defensive MVP with another 13 rebounds to go with his four points on the offensive end.
CCA is off until the 23rd when the girls travel to Syracuse.
——
PROVIDED PHOTOS