HAWKS RETURN TWO ALL-STATE PLAYERS, START 7TH GRADER ON VARSITY IN SCRIMMAGE TO PREPARE FOR SEASON (24 PHOTOS)
(2022-11-29)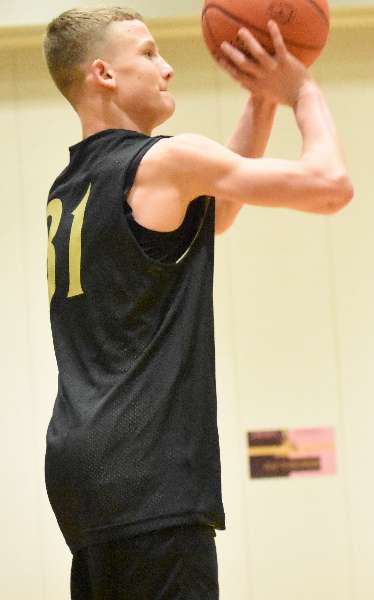 Southern Tier Sports Report
CORNING — The Corning Hawks prepared for the season with a scrimmage against the Waverly Wolverines on Tuesday night.
Corning, who won the sectional title last year, return two all-state players in senior Jackson Casey and junior Isaiah Henderson and they also welcome Nolyn Proudfoot, one of the few seventh graders to play varsity for a AA sized school.
The Hawks have another scrimmage tomorrow at Athens.
——
IN TOP PHOTO: Corning seventh grader Nolyn Proudfoot hits a three against Waverly. . . PHOTOS BY BRIAN FEES