COLLEGE WOMEN'S BASKETBALL: EC WOMEN TOP HILBERT TO MOVE TO 4-0 ON THE SEASON (24 PHOTOS)
(2022-11-22)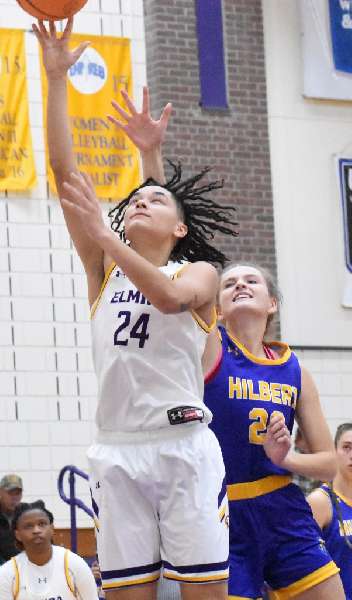 Southern Tier Sports Report
ELMIRA — The Elmira College women's basketball team moved to 4-0 on the year with a 59-44 win over Hilbert on Tuesday night.
Elmira jumped out to a 21-3 lead in the first quarter and never trailed in the contest.
Desiree Roy had 21 points and 13 rebounds, with four blocked shots and four steals in the game.
D'Asia Jones and Olivia Ayres each had seven points in the game. Ayres hit a three and had three steals and three boards and Jones had two assists and two boards.
Laura Bogota hit two threes for six points, and had six steals and four boards and Navaeh Winston had seven points, four steals and three blocked shots.
McKenzie Simmons had five points and two steals, Alleney Klunk had four points and three boards, with two assists and two steals and Taylor Jung had two points and three rebounds, with two assists.
——
PHOTOS BY BRIAN FEES