HIGH SCHOOL SOCCER: STAC ALL-CONFERENCE AND ALL-DIVISION BOYS AND GIRLS ALL-STARS NAMED
(2022-11-22)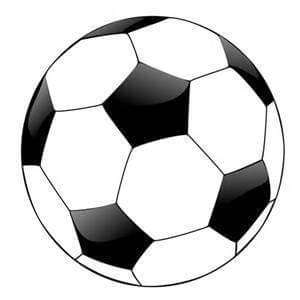 Southern Tier Sports Report
The STAC boys and girls soccer all-stars have been held.
On the girls side the STAC All-Conference Metro/West team includes Elmira's Emily Hanrahan, Mia Capilli, Tierney Krawczyk, Emma Pack and Olivia Henry.
Corning's Lilia Mack and Josie Loeber are on the team, along with Horseheads' Ava Fairbrother.
The other members of the team are Samantha Have of Ithaca, Victoria Capuli of Maine-Endwell, Ava Chouman of Ithaca, Emily Marco of U-E, Ava Schmidt and Addie Stockwin of Vestal and Kaetlyn L'Amoreaux of Maine-Endwell.
The STAC West all-division team includes Horseheads' Tess Eisner, Katie Miley and Megan Wolf; Elmira's Emily Klotz, Lily Rice, Sloan Moss, Abby Lambert and Ashaya Wallace and Corning's Katie Grottenthaler, Brooklyn Batzing, Megan Kirk and Maggie Calkins.
The other members of the team are Ithaca's Clara Bennett and Anna Kotaska and Phoebe Colvin.
On the boys side the All-Conference Metro/West picks are Elmira's Sam Brenen-Buseck, Shane Heifferon and Jahmier Klee and Corning's Liam Bayne, Colton Loeber, Carter Rosno and Nate Freelove.
The all-division team includes Corning's Caleb Anderson, Anthony Mendoza, Rowan Rosno, Jackson Casey, Aidan Crane and Preston Ogunwumi.
Horseheads' Ben Church, Cody Dale, Matt Mucci and Kent Schneider are on the all-division team with Elmira's Ashtyn Traugott-Knoll and Anthony Kitching.