COLLEGE BASKETBALL: HORSEHEADS GRAD MARSHALL HITS 1,000 CAREER POINT MILESTONE FOR ALFRED
(2022-11-15)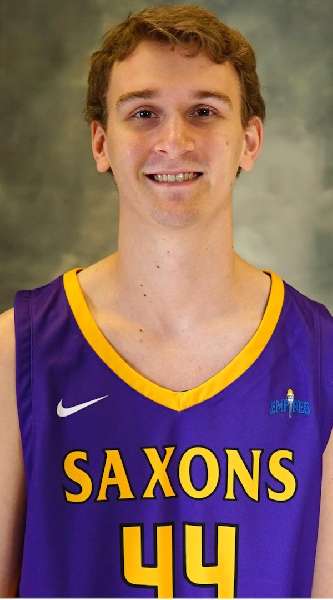 Southern Tier Sports Report
Horseheads graduate Brewster Marshall hit a big milestone for the Alfred men's basketball team over the weekend, scoring his 1,000th career point in an 84-53 win over SUNY Canton.
Marshall had 12 points and eight rebounds in the game. He entered just six points shy of the milestone and went over 1,000 points in the win.
Brewster, who is a three-time All-Empire 8 second-team selection, and a five-time Saxon Scholar Athlete added nine points in his next game and now has 1,015 points, along with 576 rebounds in his career. He averages 12.5 points a game for his career and has shot 55% from the floor, 36% from three and 74% from the free throw line in his career.
Marshall has also blocked 118 shots in his career. Marshall, is a 6-foot, 8-inch forward from Horseheads.
Marshall becomes the 23rd player in school history to go over 1,000 career points. He now sits 22nd all-time in school history with his 1,015 points.
Marshall's 576 career rebounds sit 17th all time in school history. He's also among the school's all-time leaders in blocked shots.
Alfred is at Roanoke College on Friday in the Frankie Allen Tip-Off Tournament. They have a game in Elmira on Jan. 21. Alfred is 2-1 on the season. The lone loss came in the final of the Special Tee's Tip-Off Classic on Saturday when they fell 77-70 to SUNY Poly. Along with his nine points Marshall had nine boards in that game, along with a blocked shot, a steal and an assist.
——
PHOTO COURTESY OF ALFRED ATHLETICS.