HIGH SCHOOL FOOTBALL: EDISON RETURNS HOME TO HOST OXFORD
(2022-10-29)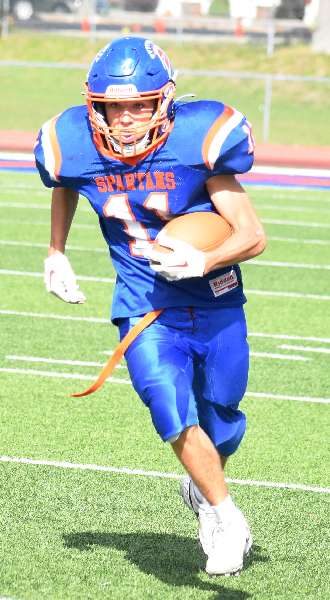 By Brian Fees
Southern Tier Sports Report
After a three-game road trip the Edison football team returns home as they host Oxford today.
"They are in good spirits this week," Edison coach Kyle Erickson said. "They are excited to have a home game after being on the road for three weeks.
"They are excited we don't have to travel this week. The seniors are excited it is possibly their last home game."
Edison enters the game with a season-opening win over Greene on the schedule, while Oxford is winless this year.
"They have had a very tough schedule similar to ours,' Erickson said. "I think we are very evenly matched teams."
Offensively the Spartans have been hurt by turnovers this year and they know they need to avoid that in this game.
"We must not turn over the football," Erickson said. "That has been one of our biggest programers lately, we feel drive's moving and then we turn over the ball. So we must keep the ball moving."
On defense Edison knows they can't let Oxford make big plays.
"We must contain their speed and bring the hit to them," Erickson said.
While this game is scheduled as the final game of the regular season the Spartans are working to find another game for next week.
"We are trying to find another game," Erickson said. "We have a few irons in the fire. I am positive about us finding another game for next week."
——
STSR FILE PHOTO.