PIONEERS PICK UP VICTORY OVER FINGER LAKES ALL STARS (24 PHOTOS)
(2022-06-27)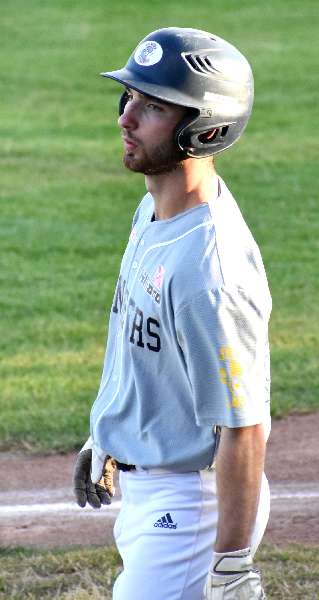 Southern Tier Sports Report
ELMIRA — The Elmira Pioneers had their game against Cortland canceled on Monday, so instead they found a new opponent — the Finger Lakes All-Stars.
The all-star team, included a number of local players from Edison, Horseheads and Corning on the roster.
Elmira scored five second-inning runs to lead 5-1 on their way to a 6-4 victory on the night.
Elmira's Zack Odum, Erik Charnetski of Notre Dame and Mason Smith of Corning all started for the Pioneers in the game.
——
IN TOP PHOTO: Elmira's Zack Odum gets ready to hit. PHOTOS 1-20 BY BRIAN FEES. PHOTOS 21-24 BY AVA AND GABBY PARASILITI.