SOUTHERN TIER SPORTS REPORT: HORSEHEADS' PRINTUP HEADLINES ALL-STSR BOYS' GOLF ALL-STAR TEAM
(2022-06-13)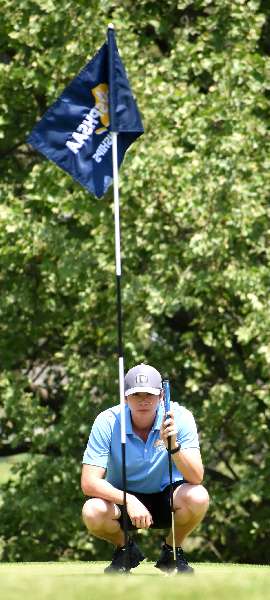 Southern Tier Sports Report
An injury cut short Matt Printup's Fall, but the Blue Raiders senior came back in the Spring and finished his year in style, tying for 29th at the state championships.
A torn labrum caused Printup to miss the end of the regular season, as well as the STAC meet and class sectional in the Fall. At the time of his injury Printup was leading all area golfers in scoring average.
With the state qualifier and states in the Spring, Printup returned just in time to place in the top nine at the state qualifier and get to states, and then he shot a pair of rounds in the 80s to bring home a top 30 finish in the state.
Printup was STAC all-conference this year with a stroke average of 39 on the season.
Printup's teammate Nate Gillette had a strong season for the Blue Raiders, averaging 44.5 per round and he is the newcomer of the year.
The Corning Hawks won their first STAC title this season and coach Chris Clark is this year's coach of the year.
The Super Seven golfers this year include Printup, along with Corning's Luca Neally, Nishant Lahiri, Luke Mayfield, Carson Crane and Will Davis and Evan Hatch of Horseheads.
For the boys with a good number of newcomers this year we will also name a rookie team.
Gillette headlines the rookie team, along with Bobby Cavalier and Cooper Taft of Elmira and Jacob Steed and Dylan O'Toole of Notre Dame.
———
IN PHOTO: Horseheads' Matt Printup is the All-STSR Boys' Golfer of the Year. . . PHOTO BY BRIAN FEES