H.S. GIRLS GOLF: CORNING POSTS BEST SCORE OF SEASON, CHEN SHOOTS EVEN PAR TO EARN MEDALIST HONORS (8 PHOTOS)
(2022-05-14)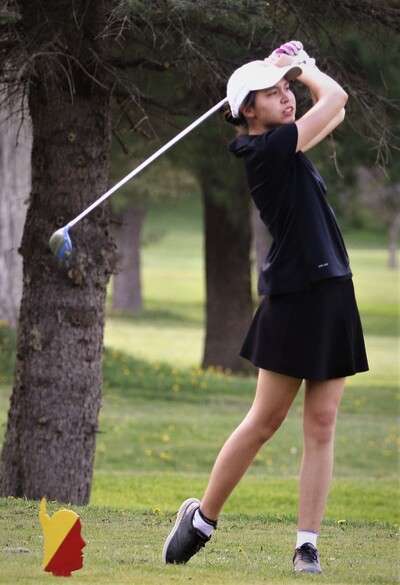 Southern Tier Sports Report
CANDOR — Two Corning players shot under 40, Lucia Chen shot par or better for the second straight match and the Hawks posted their best team score of the year as they posted two wins at Catatonk Golf Course.
Chen shot a round of even-par 36. That comes one match after Chen shot one-under at Corning. Hannah Masaki had a round of 39 to post the second best score in the field Friday.
Molly Creath had a 54 and Erika Giaconia shot a 62 as the Hawks posted a score of 191. It's the first time this year Corning shot under 200.
Lansing shot 216 and SVEC had a score of 236.
Lansing got a 44 from Hailey Baughan, a 53 from Zoe Ivery, a 57 from Kennedy Snyder, and a 62 from McKenna Syer.
Lauren Gillette led SVEC with a 47 and Annika Walle shot a 59 and Gewn Shaw shot a round of 60. Emma Veasey had a 70 and Delialah Alpert shot an 88.
——
IN TOP PHOTO: Corning's Hannah Masaki. . . PHOTOS BY TIM TAYLOR.