H.S. TRACK AND FIELD HORSEHEADS' RUFFER WINS PENTATHLON AT JOHNSON CITY, ELMIRA'S HARRIS WINS 200
(2022-05-11)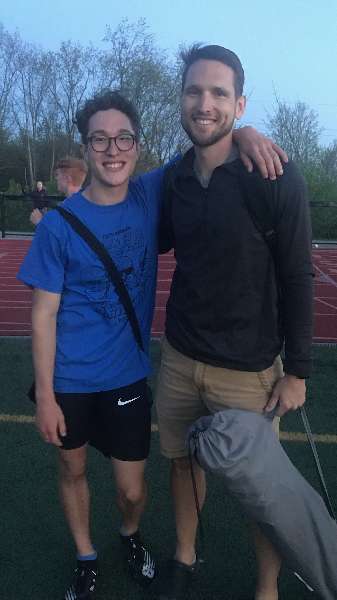 Southern Tier Sports Report
JOHNSON CITY — Horseheads' Noah Ruffer brought home the pentathlon title to highlight the locals performances at Johnson City on Wednesday night.
Johnson City hosted the Need for Speed Invite and they had the 3 Bald Guys Pentathlon as part of the meet.
In the pentathlon suffer won with a PR of 2,656. He topped Corning's Brady Hughes, who finished second at 2,464. Corning's Seojun Cho was fifth at 1,966.
In the girls pentathlon Corning's Abby Reppert finished fourth at 1,940 and teammate Lillian Farrand was sixth at 1,842.
As a team Ithaca won on the girls side with 57 points. Elmira and Corning both had smaller rosters at the meet and Horseheads had Ruffer in the pentathlon. Elmira was seventh at 22 points and Corning had four points.
For the boys Johnson City won at 84 points with Elmira sixth with 12 points.
In the girls' 100 meters Elmira's Ja'Nyah Harris took fourth in 14.11. Harris won the 200 in 28.81.
Elmira's Caitlyn Wagner took second in the 500 in 1:36.81 and in the 100 hurdles Farrand finished fourth in 19.36.
Elmira's Brady Keefe was eighth in the boys' 100 in 12.60 and Matthew DeMott was sixth in the 200 in 25.39.
Amelio Casciotti of Elmira was eighth in the 110 hurdles in 19.19 and in the 800 spring medley DeMott, Cameron Wright, Keefe and Don Bollinger finished fourth in 1:46.98.
——
IN PHOTO: Horseheads' Noah Ruffer with his father Alex after winning the 3 Bald Guys Pentathlon. . . PROVIDED PHOTO.