ON TAP TODAY: ELMIRA SWIMMING, EDISON BOWLING HIGHLIGHT TODAY'S SCHEDULE
(2022-01-20)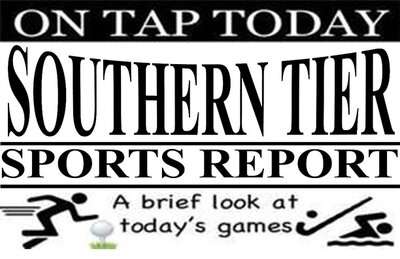 Southern Tier Sports Report
It's a light day of local sports, with just a pair of events on the schedule, before things heat up this weekend with a number of big events.
Let's look at what's on tap today.
SWIMMING & DIVING
Johnson City at Elmira, 5:30 p.m.
The Express play host to Johnson City in a STAC matchup. Elmira's Creed Hackett qualified for states in diving last week at the Elmira Invitational.
BOWLING
Edison at Odessa-Montour, 4 p.m.
The Spartans head to O-M for an IAC bowling matchup.