COLLEGE BASKETBALL: ELMIRA GRAD MOFFE NETS 18 AS THE CITADEL RALLLIES FOR WIN
(2022-01-14)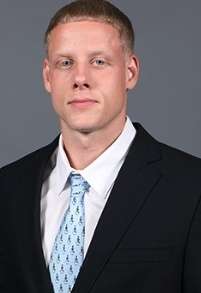 Southern Tier Sports Report
Elmira graduate Tyler Moffe had 18 points and The Citadel rebounded from an 18-point first-half deficit to beat UNC Greensboro 74-69 on Thursday.
Down 18 in the first half, and 15 at halftime, The Citadel scored 56 second-half points in the win.
With the win the Bulldogs snapped a 16-game losing streak to the Spartans.
Moffe had his second-best scoring output of the season with 18 points, hitting 5-of-9 from the field and 2-for-5 from three point range.
Moffe was 6-for-8 from the free throw line and he had two steals, two assists and three rebounds in the game.
—
PHOTO COURTESY OF THE CITADEL ATHLETICS