INDOOR T&F: CORNING HAS FIVE CHAMPIONS AT HOUGHTON COLLEGE, STRONG DAY FOR HAWKS AND ND ATHLETES
(2022-01-09)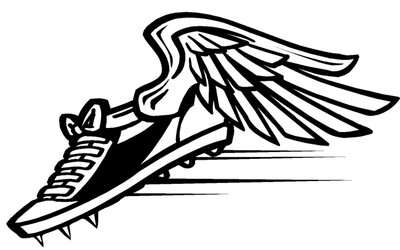 Southern Tier Sports Report
Corning had five champions and it was a strong day for Hawks and Notre Dame athletes at an RWTL meet at Houghton College on Friday.
Corning split up their athletes over the weekend, with some at Penn State the next day.
Corning's Kendall Curreri won the weight throw at the meet at Houghton College with a throw of 30-feet, 3/4-inches as the Hawks had four of the top seven finishers in the event. Madalyn Stetter took third at 27-feet, 10 1/2-inches followed by Ashley Tubbs at 27-feet, 4-inches and Gianna Benz was seventh at 23-feet, 1/2-inch.
Corning's boys went 1-2 and also fifth and seventh in the 1600. Joshua Beres won in 4:51.59 followed by Marcus Homa in 4:53.49. Hayden Allington was fifth in 5:01.99 and Greg Homa was seventh in 5:12.56.
Danny Marquez Ramos of Corning won the pole vault at 6-feet.
Corning's DJ Cornfield won the triple jump at 36-feet, 9-inches.
Corning's Chris Mechalke won the weight throw at 54-feet, 5 1/4-inches as Corning had five of the top six finishers in the event. Came Hogue was third at 44-feet, 2 1/2-inches followed by Grayson Saltzar (42-feet, 10, 1/2-inches), Daniel Casper (39-feet, 5 3/4-inches) and Ohl (36-feet). William Stetter was 13th at 24-feet, 10-inches.
Mechalke was second in the shot put at 42-feet, 1/-2inches and teammate Robert Ohl was fifth at 36-feet, 6 1/4-inches.
Rachael Simpson finished second in the 600 for Notre Dame in 1:51.59 while Corning's Sadie Beres was sixth in 1:54.91. Corning's Meghan McLaughlin was 11th in 1:59.24 followed by teammate Faithe Ketchum in 1:59.85.
Notre Dame's Piper Young finished second in the 1000 in 3:28.33 with Corning's Gillian Mason seventh in 3:34.91 followed by McLaughlin in 3:36.54. Corning's Ella Kraft was 14th in 3:59.21.
Amanda Simpson of Notre Dame finished ninth in the 55 meters in 8.27 while teammate Eleanor Green was 11th in 8.40.
Rachael Simpson of Notre Dame took fifth in the 300 in 47.11 with her sister Amanda 10th in 48.36 and Maura Devlin 13th in 49.33. Corning's Margaret Cleary finished ninth in 48.01.
In the 1500 meters Lilia Mack of Corning was fifth in 5:46.30 followed by teammate Olivia Murch at 5:47.90, while Lauren Roche was ninth in 6:08.11.
Devlin finished fourth in the triple jump at 30-feet, 9 3/4-inches with Green ninth at 28-feet, 2-inches. Corning's Jenna Rosenkrans finished 11th at 27-feet, 10-inches and teammate Silvana Bilcari was 15th at 22-feet, 7 3/4-inches.
Tubbs of Corning was sixth in the shot put at 23-feet with teammate Julia Hluck 11th at 22-feet and Benz was 13th at 21-feet, 6-inches, while teammate Stetter was 15th at 21-feet, 5 1/2-inches.
Corning's Cassandra Collins was fourth in the 1500 race walk in 11:04.85.
For the boys in the 300 Rowan Rosno was ninth at 40.10 followed by Billy Russell at 40.66 and Notre Dame's Tyler Simpson at 40.72.
Corning's Cornfield finished fifth in the 600 in 1:34.31 while Jack Gregorski was 11th in 1:37.27, running one day before he would head to Penn State to run his usual longer events.
Cornfield finished fourth in the 1000 in 2:54.77 while teammates Joshua Beres (2:56.25), Jaxyn Mahoney (3:00.47) and Ian Santora (3:04.02) finished seventh through ninth respectively. Notre Dame's Derek Simpson was 10th at 3:04.04 and his brother Tyler Simpson took 13th in 3:06.72 followed by Aidan Kahabka of Corning in 3:08.45.
Corning's Anthony Mendoza was ninth in the high jump at 4-feet, 8-inches.
Corning's Seojun Cho was 13th in the long jump at 16-feet, 4 3/4-inches.